'Life': Nouvelles Photos de Robert Pattinson sur le Tournage (20 Février)
Update:
Ajout de nouvelles photos + un compte rendu du tournage /
Added some new pictures + report from the shooting
Update 2: Ajout des photos en HQ / Added pictures in HQ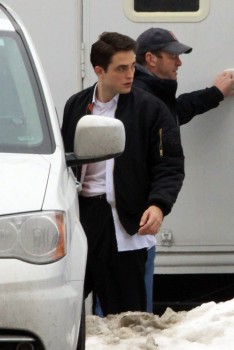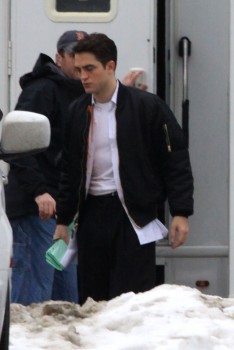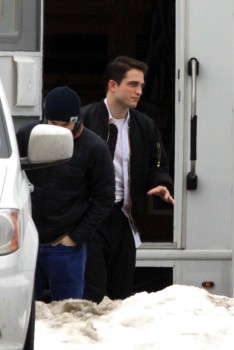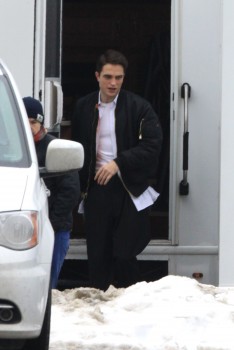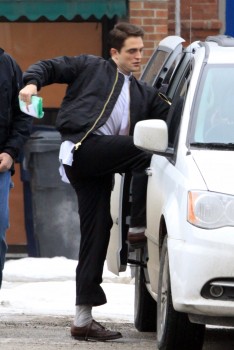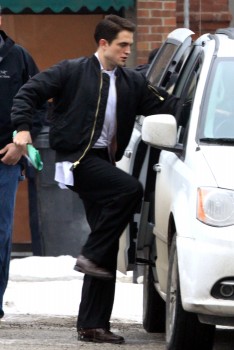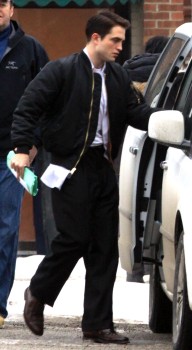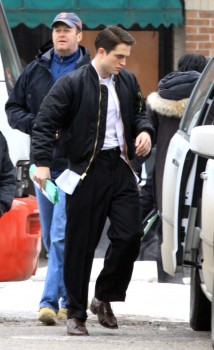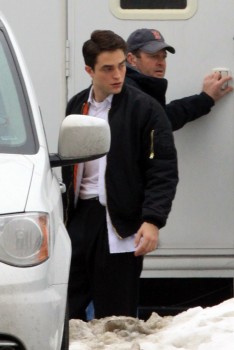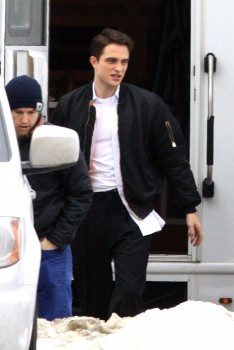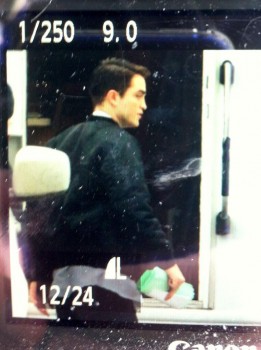 Le réalisateur Anton Corbijn: / Director Anton Corbijn:
Source Via
RPLife
UPDATE >>>>>>>>>>>>>>>>>>>>>>>>
Photos et compte rendu de tournage via
Mr Will Wong
qui était sur place hier. Sur les photos nous pouvons voir Dane Dehaan, Sir Ben Kingsley ainsi que Rob en grosse parka à capuche en fourrure.
Pictures and set report from Mr Will Wong who was on set yesterday. In the pics we can see Dane Dehaan, Sir Ben Kingsley and Rob too, in a Canada Goose Parka.
Voici un extrait de son compte rendu:
Aujourd'hui le tournage s'est déroulé en plein centre ville dans un building qui était infesté d'insectes dans le passé, avec des scènes tournées en intérieur et en extérieur durant une grande partie de l'après midi. Étant donné qu'un déluge de neige fondue a paralysé la ville en milieu de journée, le tournage s'est déplacé en intérieur pour tourner une scène d'avant-première de film dans le film.

(...)

La star du film, Pattinson, a été vu fumant une cigarette dans un coin caché du building où il a tourné cet après midi, avant de se retirer plus tard dans sa caravane pour une pause de 6 heures où on l'a vu déjeuner d'un sandwich Subway et d'un grand paquet de chips le soir, apporté par son assistant. Le bel acteur britannique de 27 ans qui tient le rôle principale de Stock, a été vu sortant discrètement, avec une grosse parka canadienne, sa capuche lui cachant le visage. Son garde du corps personnel, Dean, l'a escorté jusqu'à son véhicule, lui évitant de justesse une grosse chute sur le sol extrêmement glissant. Heureusement il s'en est sorti sain et sauf et sans chute après un long tournage de nuit!
Le tournage de LIFE se poursuivra à l'ouest de Toronto demain et devrait s'achever fin mars.
(Merci Dean!)
¤¤¤¤¤¤¤¤¤¤¤¤¤¤¤¤¤¤¤¤¤¤¤¤¤¤¤¤¤¤¤¤¤¤¤¤¤¤¤¤¤
Here is an excerpt of his report:
Filming took place today in the Downtown Core at a Building ridden with Bedbug problems in the past, with both external and internal shoots taking place for much of the afternoon. As a torrential downpour of sloshy wet snow handicapped the City midday, the Shoot moved indoors where a Movie Premiere scene within the Film had commenced.

(...)

The Film's Star, Pattinson, was spotted smoking a cigarette in a hidden area of the Building he was filming at in the afternoon, later retiring to his Trailer for a six-hour-long break which saw him lunching on a Subway Sandwich, craving a large bag of Potato Chips in the evening brought to him by his Assistant. The handsome 27-year-old British Actor who plays the Lead Role of Stock, donned a Canada Goose Parka and was seen exiting quietly, his hood concealing his face. His Private Bodyguard Dean aided him along to his vehicle, narrowly avoiding a serious fall on the extremely slippery footing. Fortunately he made it unscathed and fall-free to a late night of filming!

LIFE continues filming west of Toronto tomorrow and is slated to wrap Production late March.
(Thanks Dean !)